If you are a member of the media and have a question or query relating to Daemen College and or our health sciences, business, liberal arts and other undergraduate and graduate academic programs, please contact mediarelations@daemen.edu and we will be in touch with you soon.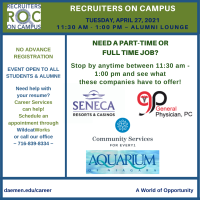 11:30 AM to 1:00 PM - Wick Center Alumni Lounge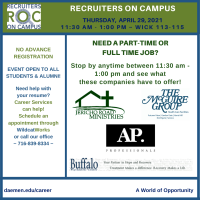 11:30 AM to 1:00 PM - Wick Center Wick 113, 114, 115
The Daemen Voice is Daemen College's electronic newsletter that highlights the latest news and events of interest to the college and external communities. It is distributed via email and published online.